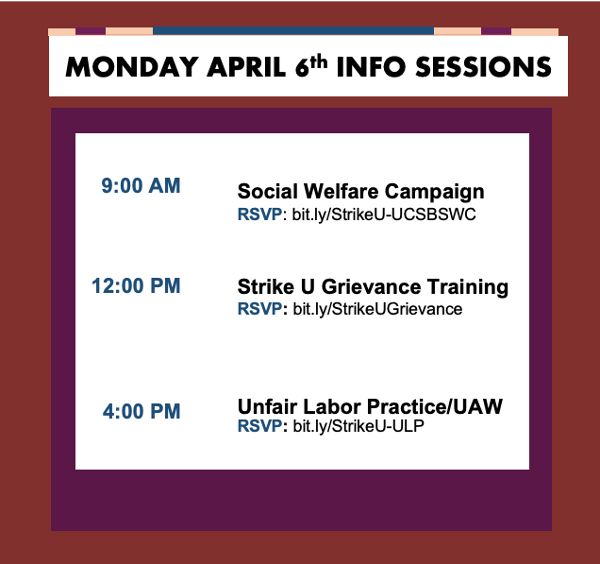 Unfair Labor Practice /
United Auto Workers (UAW) Union
Info Session

Facilitated by Sam Salour (UCSB)

Sam Salour will give an info session on the Unfair Labor Practice pledge and updates on union support for a COLA.

ABOUT US

The people's university.
Think tank for resistance movements
Training school for a new generation of university labor organizers.
About the strike
OUR VISION

Public education free and accessible for everyone - without student debt.
Critical thinking and skills - not bound to the imperatives of the market.
Communities of care and shared struggle - not competition for grades & grants.
Brilliance - without 'experts'.

Learn your power to organize personal and social transformation.
Decolonize, democratize, queer, and abolish the university.