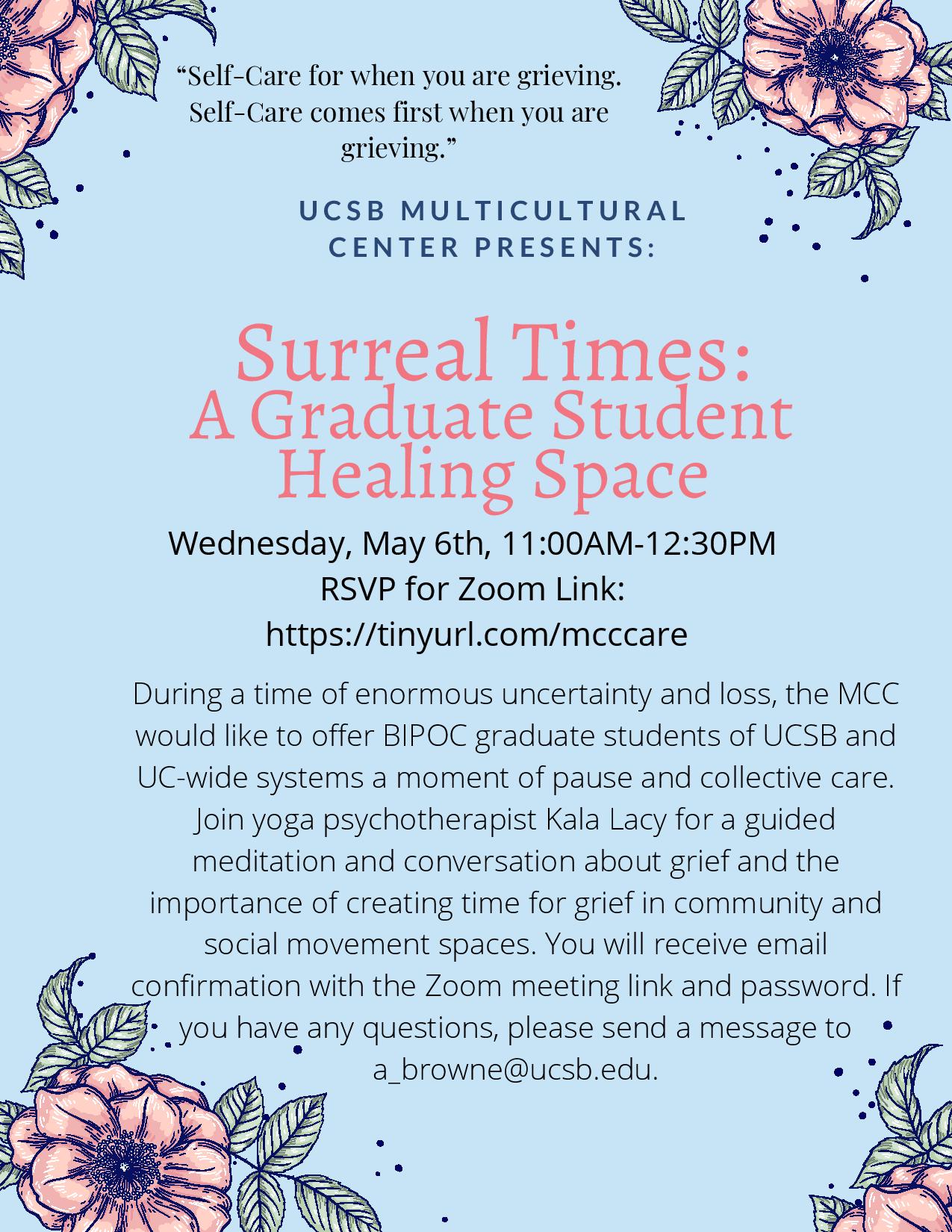 Surreal Times: A Graduate Student Grieving Space (BIPOC only)
Audience: Black, indigenous, people of color graduate students from the UC system only
Hosted by the Multicultural Center, UC Santa Barbara
During a time of enormous uncertainty and loss, the MCC would like to offer BIPOC graduate students of UCSB and UC-wide systems a moment of pause and collective care. Join yoga psychotherapist Kala Lacy for a guided meditation and conversation about grief, and the importance of creating time for grief in community and social movement spaces.
RSVP for Zoom Link: https://
tinyurl.com/mcccare
You will receive email confirmation with the Zoom meeting link and password. If you have any questions, please send a message to
a_browne@ucsb.edu
.
"Self-Care for when you are grieving. Self-Care comes first when you are grieving."
ABOUT US

The people's university.
Think tank for resistance movements
Training school for a new generation of university labor organizers.
About the strike
OUR VISION

Public education free and accessible for everyone - without student debt.
Critical thinking and skills - not bound to the imperatives of the market.
Communities of care and shared struggle - not competition for grades & grants.
Brilliance - without 'experts'.

Learn your power to organize personal and social transformation.
Decolonize, democratize, queer, and abolish the university.