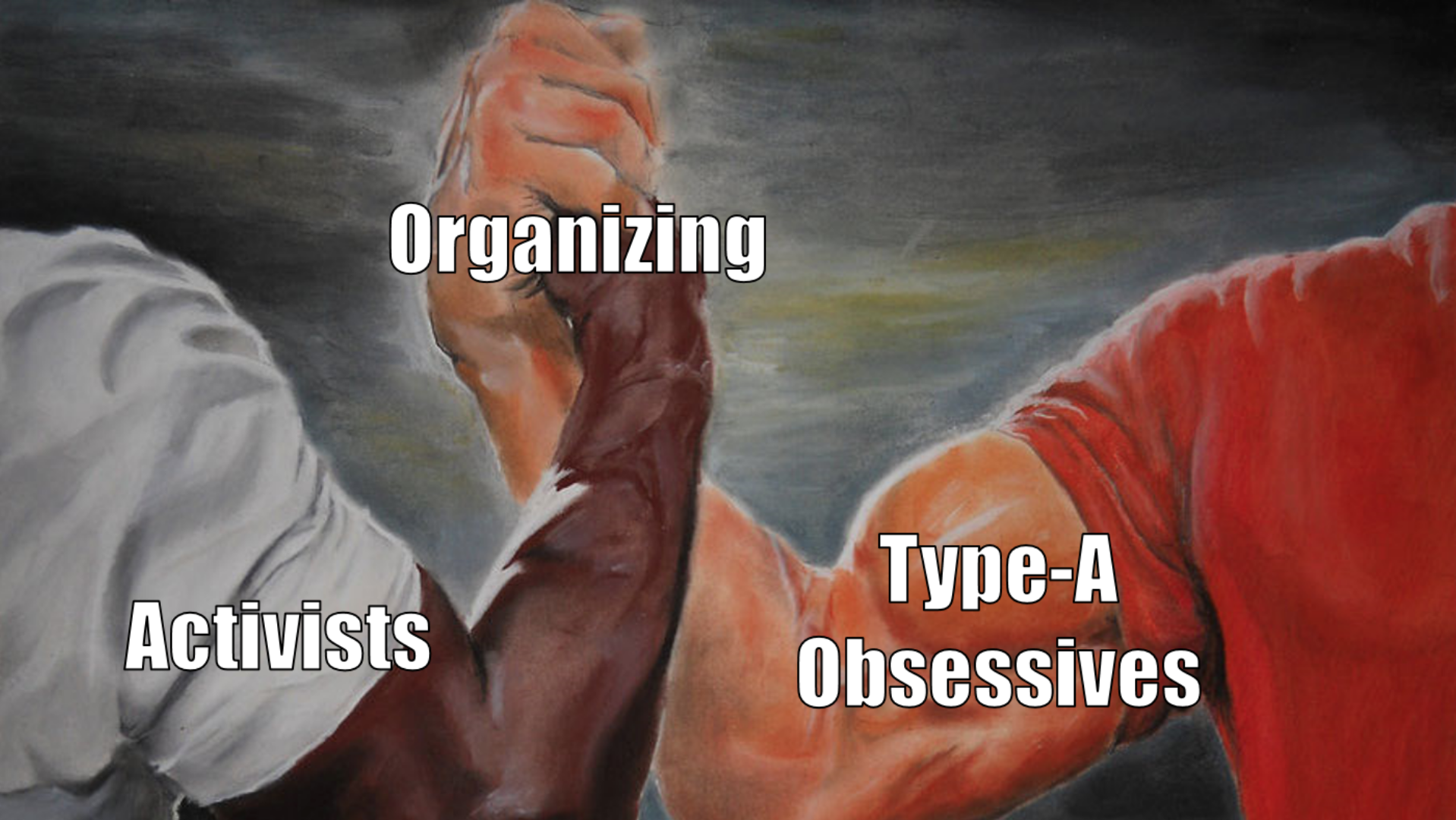 Saturday, April 18th
12:00 - 2:00 pm



Power through Efficacy:
Building Campaigns to Win


Brought to you by the Wildcat Organizer School

Facilitated by: Jack Zhou, PhD
Berkeley Grad and Movement Trainer

Outcomes: This training will help COLA strikers design better, more efficient campaigns
Audience: Higher-level organizers and campaign planners

This interactive training session will provide instruction on campaign planning all the way from defining an overarching vision to the nuts and bolts of communication tactics. Topics of particular interest include defining a campaign, building movement power, and integrating efficacy throughout all facets of a campaign. Participants are encouraged to come in with a campaign in mind, and will leave with a plan on paper.

ABOUT US

The people's university.
Think tank for resistance movements
Training school for a new generation of university labor organizers.
About the strike
OUR VISION

Public education free and accessible for everyone - without student debt.
Critical thinking and skills - not bound to the imperatives of the market.
Communities of care and shared struggle - not competition for grades & grants.
Brilliance - without 'experts'.

Learn your power to organize personal and social transformation.
Decolonize, democratize, queer, and abolish the university.